Owned and operated by Malinda Margiotta, and celebrating 20 years in 2016, ABC Solana is a benchmark in the community. As the acting director Ms. Malinda strives for excellence in everything from the staffing, to the classrooms, to the management team. Joined by her husband Jim, she is assisted by Ms. Natalie and Ms. KK who handle the daily operations and special events at the school.
Judy Whitaker
Infant/Toddler
Being born in Manchester England, there was quite a bit of moving about before I settled here in California. I joined the ABC family in 1997 when Ms. Malinda first opened her doors. I have been with my babies ever since then, becoming a foundational member of the nursery at ABC Solana. I have been lucky enough to watch hundreds of babies come in and grow up here at ABC. I love being able to attend pre-k and even kindergarten graduations of children who first started under my care in the nursery. Many of my children went on to get married and have babies of their own, some even returning so I could help care for a new generation. I believe that each baby is a special and unique gift, and should be nurtured and cared for as our most precious of resources. At this young age, parent communication and involvement is encouraged and I am so honored to be able to have a small part in your child's life.
Working with two year olds has been a marvelous experience, I have been here at ABC for over 8 years and while I initially started in the toddlers, I found my heart with the twos. I have been surrounded by children for as long as I can remember; I am the oldest of 9 and knew from a young age that I wanted to be a teacher. The twos are a new and amazing adventure every day, as I get to help them discover and explore the world at their own pace. While potty training and behavior may be challenging, I never back down! I want to make sure that each child develops and grows at a natural and appropriate pace, and parent communication is key to that development. As I help your children with milestones, new breakthroughs and social skills, I will be bringing you into the process as often as you are able to. Together we can watch these little angels blossom and thrive!
I feel that I am very lucky to be working with the 3's. They are all so amazing, and it's rewarding to watch them grow. I have been working with the ABC family since 2002 and I have always been in the threes! I am a lead teacher, a department head, a mentor and above all, an advocate for the importance of hands on learning. My three year olds are an energetic blend of curiosity and fun, soaking up the world around them with feverish abandon. I love being able to guide them towards a big, bright future, and show them that school, and learning, is something to be loved and cherished! I have children of my own, and ABC has become a big part of all our lives. We are a big family here, and I can't wait to invite you to join that family.
I am a lead teacher, and department head in pre-k at ABC Solana. I have been working here for over 13 years and a majority of that time has been with the four year olds. My daughter Isabella started at ABC when she was just a baby and has since gone onto high school, so I not only know the ABC program and philosophy but believe in it as both a mother and an educator. Pre-k is a challenging age and rewarding age group to work with, however I love to see children take the knowledge and skills I am teaching them and succeed both socially and academically. I believe in a strong family/school connection and invite parents to be part of their child's education and future school endeavors.
Elizabeth Denny
Kindergarten
I am a kindergarten teacher here at ABC. This is my 18th year of teaching kindergarten but I have been working with children for over 24 years. I have a bachelor's degree in liberal studies and multiple subject teaching credentials.  I have taught throughout California and in Las Vegas, Nevada. However California (and ABC) is my home and I am thrilled to be back! I believe that kindergarten sets the groundwork for the rest of a child's life and the experience they have now will shape their perception of learning for the rest of their schooling. I am so proud to be able to get your children ready for the next step on their journey and look forward to partnering with each of you to make this a reality.
Additional Teacher & Class Information
The teaching staff at ABC Child Care Centers are passionate about your child's happiness and growth. They're dedicated to providing a safe, nurturing environment that cultivates self-esteem.
Teaching at ABC is more than a job to them. It's an opportunity to share their passion for life while they awaken the wonder inside each and every child. Here's how they do it.
Small Class Size
Our low teacher-to-student ratios allow teachers to focus on the individual learning styles and needs of each child in our center.
Partnering with Families
ABC teachers and staff want to form a strong partnership with you to ensure the best possible experience for your child. Our teachers provide daily communication with families and seek to understand your unique needs.
Highly Trained Early Childhood Teachers
ABC child care centers devote more time and resources to teacher training than any other childcare provider. Our teachers are dedicated to developing your child's potential and are sensitive to your child's individual needs.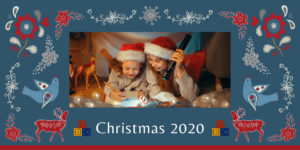 A touch of Christmas magic awaits at ABC Child Care Center in Temecula. Out in front of the school there is a special display that will light up the night from December 7th-11th. With reindeer chomping, candy canes glowing and the big man himself all set to watch, our very first North Pole Mailbox will […]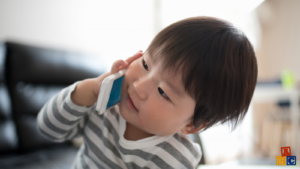 A few things in life have the power to make your stomach clench and your breath hitch, and unfortunately getting an unsolicited call from your child's school is one of those things! Most schools emphasize parent contact for both serious and non-serious issues, but in that moment, when the phone rings, you have no idea […]
After Hours Care
Running late on the commute? Need a night out with hubby? Or maybe going to school in the evenings? We've got a great evening care program that will allow your children to be in a safe and nurturing environment while you are taking care of business!
Chicken Soup Room
Innovation is what sets ABC apart from other child care providers. The first, and one of the only centers to have mildly ill care, our Chicken Soup Room ensures you can go about your day with peace of mind knowing your child is being taken care of.
Other Programs Our Center Offers