About ABC Child Care Center
Our flagship location! Our Center location is a staple of the Temecula Valley. We have families with 3 generations who have gone through our program at this location. With a true love for our families, staff, and community, ABC Childcare Center has set the bar for childcare in our valley and continues to be a leader of early childhood education. ABC Childcare Center is run by Ms. Angel and Mr. Shawn with the management support of Ms. Tonya and Ms. Patricia.
Over our long journey, we have watched some of the best early childhood educators come through our doors, and been blessed to have them on our team. Whether you are a new teacher just starting out, or a seasoned professional, we value what you bring to the table. Our long term staff range from 30 years (with us from the beginning!) to 5 or more years at both our locations. We pride ourselves in being a place you can spend your whole career and stay challenged and invested. We also recognize that life leads us all on different paths, and appreciate the opportunity to train, grow, and eventually send teachers on to bigger and better things.
Teacher & Class Information
Here at ABC Child Care Centers we are passionate about your child's happiness and growth. We're dedicated to providing a safe, nurturing environment that cultivates self-esteem.
Teaching at ABC is more than a job to us. It's an opportunity to share our passion for life while we awaken the wonder inside each and every child. Here's how we do it.
Small Class Size
Our low teacher-to-student ratios allow teachers to focus on the individual learning styles and needs of each child in our center.
Partnering with Families
ABC teachers and staff want to form a strong partnership with you to ensure the best possible experience for your child. Our teachers provide daily communication with families, and we have an open line of communication with all our families throughout the day.
Highly Trained Early Childhood Teachers
ABC child care centers devote more time and resources to teacher training than any other childcare provider. Our strict and strenuous hiring process includes a hands on working interview, as well as a two week trial period where we train and evaluate new staff. We want to be the very best foundation for your child, and that means bringing in the best early educators we can find.
ABC Child Care Center News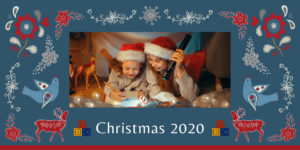 A touch of Christmas magic awaits at ABC Child Care Center in Temecula. Out in front of the school there is a special display that will light up the night from December 7th-11th. With reindeer chomping, candy canes glowing and the big man himself all set to watch, our very first North Pole Mailbox will […]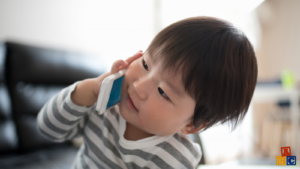 A few things in life have the power to make your stomach clench and your breath hitch, and unfortunately getting an unsolicited call from your child's school is one of those things! Most schools emphasize parent contact for both serious and non-serious issues, but in that moment, when the phone rings, you have no idea […]
After Hours Care
Running late on the commute? Need a night out with hubby? Or maybe going to school in the evenings? We've got a great evening care program that will allow your children to be in a safe and nurturing environment while you are taking care of business!
Chicken Soup Room
Innovation is what sets ABC apart from other child care providers. The first, and one of the only centers to have mildly ill care, our Chicken Soup Room ensures you can go about your day with peace of mind knowing your child is being taken care of.
Other Programs Our Center Offers