About ABC Child Care Village

A true gem nestled in the Harveston Community of Temecula, ABC Childcare Village has become a leader of childcare in our valley in its own right. Established in 2004, our Village location has seen many students come through our program, many starting at 6 weeks old and graduating out of our private Kindergarten program. Our Village location is operated with an unwavering dedication to the ABC difference and the vision for our childcare centers. ABC Childcare Village is run by Ms. Angel and Mr. Shawn with the management support of Ms. Candice, Ms. Jess, and Ms. Liz.

Janet Edmondson
Infant/Toddler
I am the lead teacher in Room 2 at ABC Child Care Village and the Department Leader for the Nursery and Toddlers.  I am very fortunate to work with some pretty incredible ladies… and together we make a great team!!!
I have worked at ABC for over 19 years now. I have worked with the babies, toddlers and 2's and I have to say the babies are definitely my passion!  I love learning and growing and teaching my babies! It is such a joy to come to work every day.  It is my hope to be partners with you in the growth and development of your child.  I hope to build a good and strong relationship with each and every one of you.
I am currently the 2's Department Head and a lead teacher in Room 7. I have been at ABC for over five years and I absolutely love it here. The twos are my favorite age group because I can see the sense of wonder and discovery they bring to school every day. It is my joy to be able to help them develop a keen sense of curiosity and independence and I look forward to exploring with them for years to come.
Alexa "Lexi" Tieffer
Threes
I have been at ABC for over 4 years now. I currently work in the threes where I help your little ones develop a sense of self and independence. I first worked with kids as an ROP student in child care my senior year of high school. I also volunteered at ABC for one semester and that is when I found that my passion was to work with children! I love coming to work every day because I know there will be new and exciting things to show and teach my kids. I am passionate about my threes, and I can't wait to share that passion with you.
I have been working with children for over 20 years, and I am blessed to say that a majority of that time has been at ABC Child Care Village. I am honored to be part of team four, and set the bar for education and learning as our pre-k kids get ready for kindergarten. I believe in balancing academics and play, while reaching individual kids who might have more challenges then others. With my fours it's a perfect fit, and they teach me new things every day!
Shannon Porter
Kindergarten
I have been with ABC since 2004. I started at our Solana location in the Pre-K department as a lead teacher and soon after I became the Department Head for the team.  In June of 2009 I was promoted to Assistant Director. In the fall of 2015, I made the decision to return to teaching because that's where my heart is. Now I am a kindergarten teacher at ABC Child Care Village, where I teach the love of learning to my students, knowing that wherever they go from here, they will be successful not only academically, but socially and emotionally as well.
Teacher & Class Information
Here at ABC Child Care Centers we are passionate about your child's happiness and growth. We're dedicated to providing a safe, nurturing environment that cultivates self-esteem.
Teaching at ABC is more than a job to us. It's an opportunity to share our passion for life while we awaken the wonder inside each and every child. Here's how we do it.
Small Class Size
Our low teacher-to-student ratios allow teachers to focus on the individual learning styles and needs of each child in our center.
Partnering with Families
ABC teachers and staff want to form a strong partnership with you to ensure the best possible experience for your child. Our teachers provide daily communication with families, and we have an open line of communication with all our families throughout the day.
Highly Trained Early Childhood Teachers
ABC child care centers devote more time and resources to teacher training than any other childcare provider. Our strict and strenuous hiring process includes a hands on working interview, as well as a two week trial period where we train and evaluate new staff. We want to be the very best foundation for your child, and that means bringing in the best early educators we can find.
ABC Child Care Village News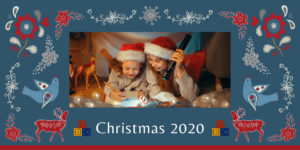 A touch of Christmas magic awaits at ABC Child Care Center in Temecula. Out in front of the school there is a special display that will light up the night from December 7th-11th. With reindeer chomping, candy canes glowing and the big man himself all set to watch, our very first North Pole Mailbox will […]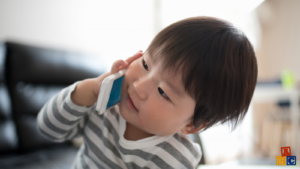 A few things in life have the power to make your stomach clench and your breath hitch, and unfortunately getting an unsolicited call from your child's school is one of those things! Most schools emphasize parent contact for both serious and non-serious issues, but in that moment, when the phone rings, you have no idea […]
Saturday Care
Have a non traditional job? Trying to take that one extra class? Or maybe just a much needed nap? ABC Child Care Village has got you covered with a full day Saturday program available for much less then your average babysitter.
Chicken Soup Room
Innovation is what sets ABC apart from other child care providers. The first, and one of the only centers to have mildly ill care, our Chicken Soup Room ensures you can go about your day with peace of mind knowing your child is being taken care of.
Other Programs Our Center Offers