ABC Child Care Center is a Leading Child Care Provider, serving children and families in and around Temecula, for Over 30 Years! We provide the best in quality care and education for your children.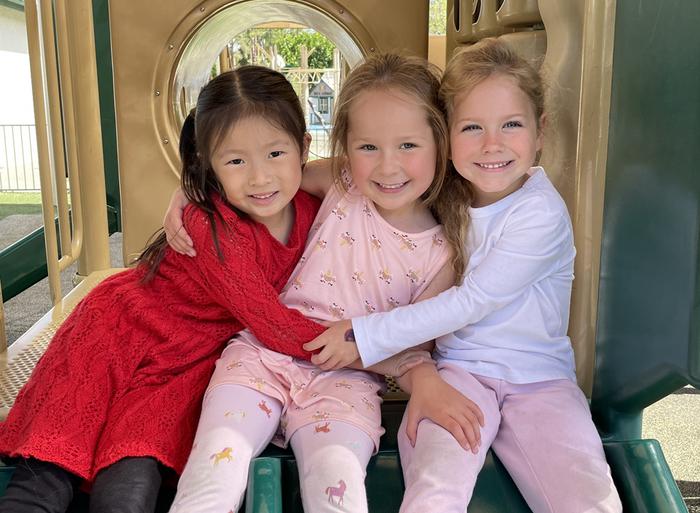 …about our kids!!
Here at ABC Child Care, our kids are the true stars of the show!! We know how important it is to guide the children in our care to be strong, capable, confident learners! As parents and guardians, you entrust us with your most precious children and that is not something we take lightly. We strive to maintain a level of excellence in our program that is unmatched.
The ABC Cares Difference
NAEYC Accreditation
ABC Child Care Centers are one of the only, and the largest, accredited schools in California! Only the top 1% of preschools are accredited, you can rest assured that your child is receiving the best of care.
Low Child-to-Teacher Ratios
ABC Child Care keep low teacher to child ratios in all ages, this allows for more one on one care, and the ability to foster an appropriate learning environment for each individual child based on their needs, from babies all the way through Kindergarten!! This is an extremely important factor in supporting our mission of Teaching the Love of Learning.
Age Appropriate Play Yards
Each age group has their own dedicated play yard, the purpose of this is to offer a safe, fun environment for the kids to play outside at their own pace and level. They are able to challenge themselves with fun activities while maintaining function and safety while they play.
Special Events
We have LOTS of special events at ABC, at least a couple a month, and sometimes even weekly! Our events are in-line with our weekly curriculum themes and help children learn in a more hands on, FUN way! Some of these events include a trash truck visit during Earth week, a Mariachi band on Cinco De Mayo, a Tooth Fairy visit during dental week, and MANY others. We also have Halloween parades, Christmas parties, Easter parties, Valentines Day parties, and performances throughout the year as well!
Hot Meals, Included
At no extra charge!-we know how important nutrition is and that is why we provide Breakfast, Lunch, and a snack for all of our kids each day (allergies are accommodated and we are a nut free school!) This isn't your typical cafeteria!! Our amazing kitchen staff prepares delicious meals like pancakes and eggs, tater tot casserole, and pot roast and veggies!
Cleanliness
Health and safety of our students (and staff!) is our top priority. We have a professional cleaning service that comes every night to ensure our schools are clean, beautiful, and safe when you walk through our doors!
Schedule a Tour and Speak With One of Our Specialists Today!
If you would like to schedule a tour with one of our enrollment specialists or get more information about our programs, click the big red button to the right!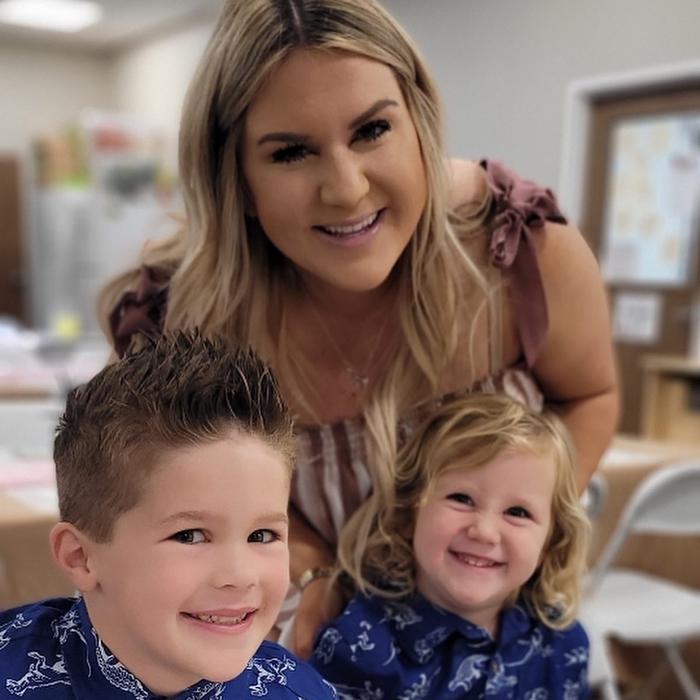 …about your family!!
ABC is all about family! We know first-hand the difficulty the decision can be to choose child care and are so grateful you are considering us! You are in great hands!! We offer a variety of services and programs to make the transition easy and make you feel part of the ABC family!! We want to be an extension of the family you already have for your child, and we are a team!!
How ABC Cares Stands Apart
from the Competition
Extended Care Hours
Do you have a meeting you just can't get out of that is running late? Is traffic worse than you thought? Not to worry! ABC offers a standard 10 hours a day of care included in our full day pricing, and we offer extended commuter care hours as well!
Special Events
What better way to feel like part of a family than joining in some fun events?? ABC offers a variety of special events throughout the year that families are welcome to join in on! Some examples of these events in the past have been our annual Mother's Day/Father's Day events, Easter Egg hunts, and Christmas performances!
Limited Closures
we know how difficult juggling your normal schedule can be, and how confusing it can get with many closures and modified days. ABC offers your family consistency by only closing on major holidays and giving lots of advanced notice!
Kid's Kamps
another program we offer to maintain consistency in your family's child care needs! Once your child is school age and no longer needs daily child care, we offer Kid's Kamps during spring break, Christmas break, and summer break! These full day programs are filled with a mixture of fun and academic activities and help your child retain all of the knowledge they have collected throughout the year all while having a BLAST!
Competitive Pricing and Low Fees
ABC brings excellence into every single aspect of our schools, and will ALWAYS go above beyond the basic standards of care. Even still, we strive to maintain fair pricing and to stay competitive with child care costs in our area. We also keep our registration and activity fees low!
Financial Assistance
We accept a variety of financial assistance programs like RCOE through the county and NAACRA through the military. We can even help you with resources to qualify if your family is need! Please click here (link to financial assistance page) for more information on our financial aid options.
Don't Forget the Coffee!
Because lots of parents just need that extra boost in the morning! Grab a cup of coffee from our coffee bar after you drop off every morning!!
Schedule a Tour and Speak With One of Our Specialists Today!
If you would like to schedule a tour with one of our enrollment specialists or get more information about our programs, click the big red button to the right!
…about our teachers and staff!!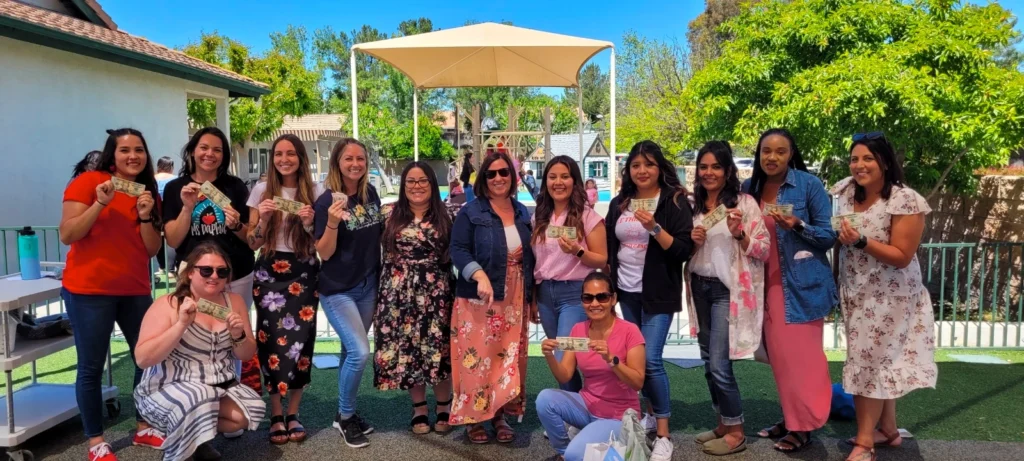 At ABC, we LOVE our teachers and staff. We would not have the high level of care and quality if it wasn't for these amazing people teaching these kids and running everything behind the scenes each and every single day!! Our teachers pour into these kids, and it is evident. You will feel their warmth from the moment you walk through our doors. As parents and guardians, you know, working with children can be a challenge as well, and we provide support and love for our staff in return so they can focus on doing what they do best! We have had some of the best early childhood educators come through our doors and are so blessed to have them on our team. Whether you are a new teacher just starting out or a seasoned professional, we value what you bring to the table. Our dedicated, long-term staff range from 5 years to 30 years (with us from the beginning!). We pride ourselves on being a place you can spend your whole career and stay challenged and invested. We also recognize that life leads us all on different paths, and appreciate the opportunity to train, grow, and eventually send teachers on to where they are called next.
How ABC Child Care Centers Cares for Our Teachers and Staff
Guaranteed Hours
Something ABC does differently is provide our team with a full 40-hour work week. We give our teachers a set and consistent schedule, allowing them to plan for their family time, work time, and even finances by giving them a steady paycheck.
School Supplies Included
We provide our staff with the supplies and resources they need to run fun, engaging classrooms and create the beautiful environments your children will thrive within!
Competitive Pay and Benefits
Our staff are all full-timers. We offer benefits to our team, and we provide competitive pay to keep long-standing, loyal employees who are truly invested in what they do every day!
We Like to Have FUN
Our staff has so much fun! We foster an environment of communication, friendship, and teamwork. We feel that allows teachers to thrive in our schools as well as the students so they can spend their time focusing on the important things in their day!
Open Communication & Curriculum Support
Our owners and directors are constantly updating (and even creating our own!) curriculum to keep things fresh, current, and effective. We offer support and training to all teachers, so they are always able to continue growing.
Join the ABC Child Care Team!
If you are interested in joining our team, please check out our current openings here!
…about our community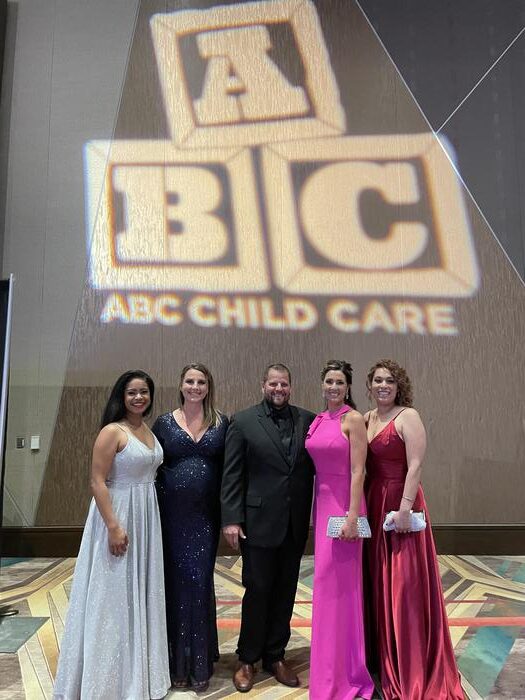 ABC Child Care has been in the Temecula Valley for over 30 years!
We love to pour into our community!! We stay connected by being active in our local chambers, attending City events, and supporting non-profits that make our community so great!! We also stay involved at the city and county levels to maintain communication with the offices of education, early childhood education programs, and First5 Riverside County. Our involvement with these different entities allows us to stay ahead of the game and make informed decisions as we continue to elevate our very own programs!! We always believe in philanthropic efforts and support our local non-profits by volunteering, financial support, and getting involved! This community is where our prospective families, enrolled families, and staff live and thrive; we know it is essential to give back to the community that offers so much to us!!